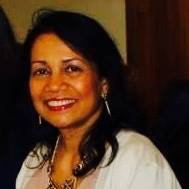 We welcome you to join in prayer and witness the miracles!
Our Visions is God's mobile miracle surgical unit for you to stay in a sickness free zone.
We never force anyone to come into the Christian faith.



Christian faith has to be an individual's

CHOICE and CHOICE in individual's hands

. The

CHOICE

is the
SUCCESS
,
PROSPERITY AND HEALING
.
Th
is

PROSPERITY

is in your hands and a little faith must be

developed

to

achieve

the

healing

and, any

one seeks to

change issues and receive healing

in their life.
Joshua 1 KJV
1:8 This book of the law shall not depart out of thy mouth; but thou shalt meditate therein day and night, that thou mayest observe to do according to all that is written therein: for then thou shalt make thy way prosperous, and then thou shalt have good success.


I ask that GOD

will

you give 100 %

FULL STRENGTH

and

COURAGE

and

HELP YOURSELF

to

RECEIVE

God's

LOVE

and

Healing

.
By receiving

God's touch you will feel good and full healing, the pain will be taken away

with in seconds to 24hour period and Doctors will give the conformation of healing.

Only a

qualified doctor can reduce or change the medication or no medication.

This is one to one prayer directly to the ears from God. God uses me as his mouth piece.
Prayer must go to the patients ears to hear

Used telephone Viber, Imo, what'sup, Skype cheapest way to communicate with me.

If the patient is in the ICU then

I

pray with the Husband or Wife, blood relative or a close friend

who brings the message to me.

Instant

or within 24 hours patient

will

see the

miracle has started the

result

To receive the healing you

need to be a believer or believing instantly in Almighty God Jesus and the Holy Spirit (Holy Trinity) as only God in their life

Love The Lord and follow His commandments and forgive the people who have done things wrong to you to receive forgiveness of your sin.
2 Corinthians9 9:7 Every man according as he purposeth in his heart, so let him give; not grudgingly, or of necessity: for God loveth a cheerful giver.
Send your offerings and donations to Christ Jesus Healing Ministry to the World ONLY IF YOU LOVE TOO. PRAYERS ARE FREE using the Donate button below. Thanks and God Bless! DONATIONS ARE ALL ACCOUNTED AND IT WILL GO THROUGH PAYPAL